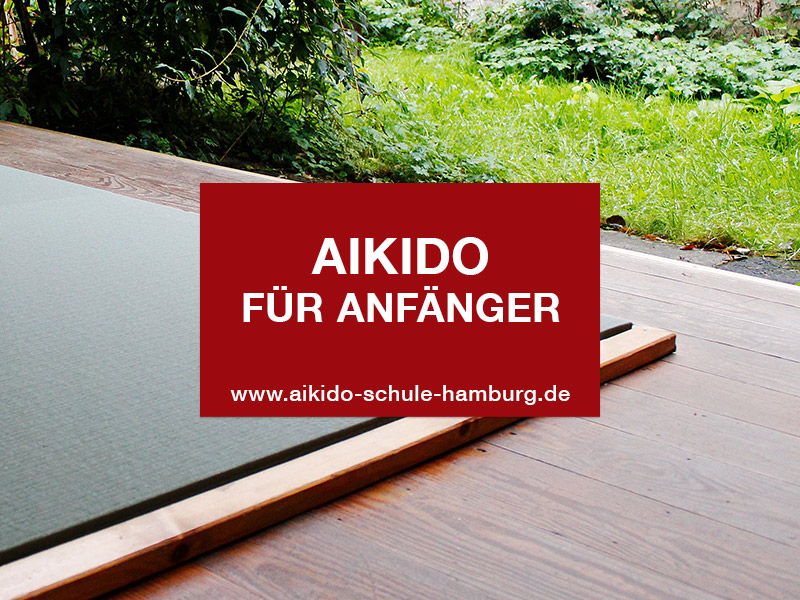 Get to know Aikido during the beginner's seminar in January.
Introduction to Aikido
In a seminar, specifically conceived for beginners, those who want to learn more about Aikido can try it for themselves in Hamburg's largest Dojo ("Place of the way").
Aikido is particularly popular amongst those, who want to move without "hitting and punching" but still with body contact. Although this soft Japanese martial art is based on the battle techniques, it focuses on movement, flow and harmony.
Aikido combines a hollistic bodily fitness with meditative concentration. The personal development is what Aikido centers around. There are no competitions. Click here for a description, what Aikido is.
This seminar provides an opportunity for anyone interested in Aikido to find out, what it is and whether it is the "right" martial art. With Aikido gymnastics, breathing techniques, relaxation methods and simple Aikido techniques, as well as a lot of explanations, I will try to give you a thorough introduction to Aikido.
When: Saturday, 14th January 2017, 1pm bis 5.30 pm (incl. break)
Where: Aikido Schule Hamburg, Barnerstrasse 16, 22765 Hamburg (Ottensen)
Who: Lothar Darjes, 6. Dan, Aikikai, Tokyo (Fonder of the Aikido Schule Hamburg)
How much: 40 Euro (reduced 30 Euro)
Registration:
Please tell us, that you are coming by calling +49 40 31 53 99 or by e-mail to aikidoLoDa@t-online.de.