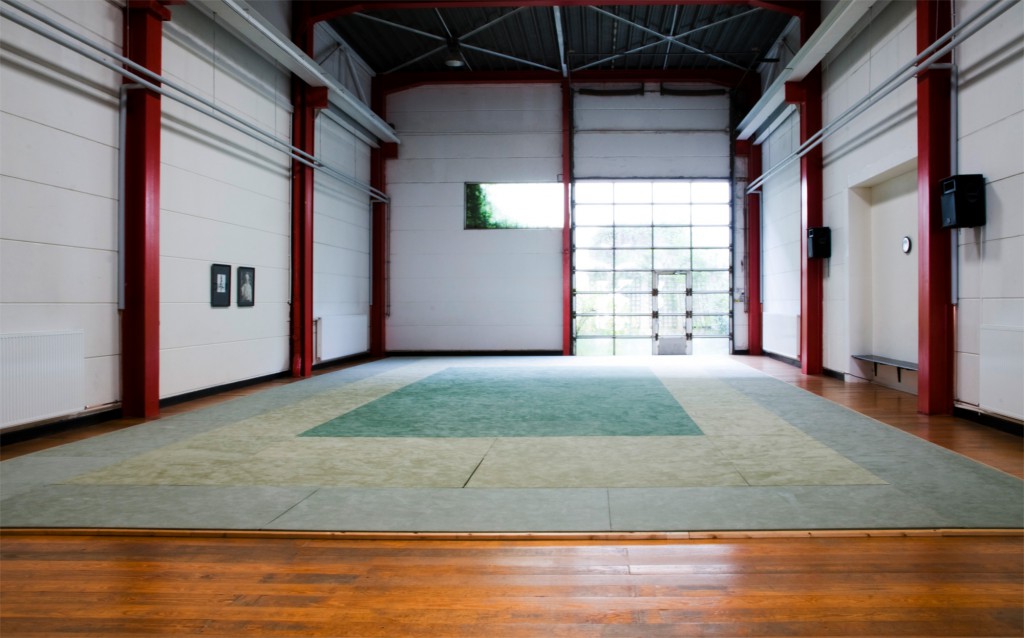 A place of focus and tranquillity.
A 140 m² mat with cotton cover, in a 300 m² room provides ample space to move around. Daylight shines trough a large door that separates the dojo from a beautiful little garden.
Our dojo is in the heart of Hamburg-Altona, and has lots of parking space.
Other groups are welcome to rent the dojo for weekend workshops and on mornings and afternoons.
Plus, with its two large rolling-doors and 7 m ceiling, the dojo is an ideal place for film and TV productions.
To rent the dojo, please get in touch with Lothar Darjes: aikidoLoDa@t-online.de

Deutsch