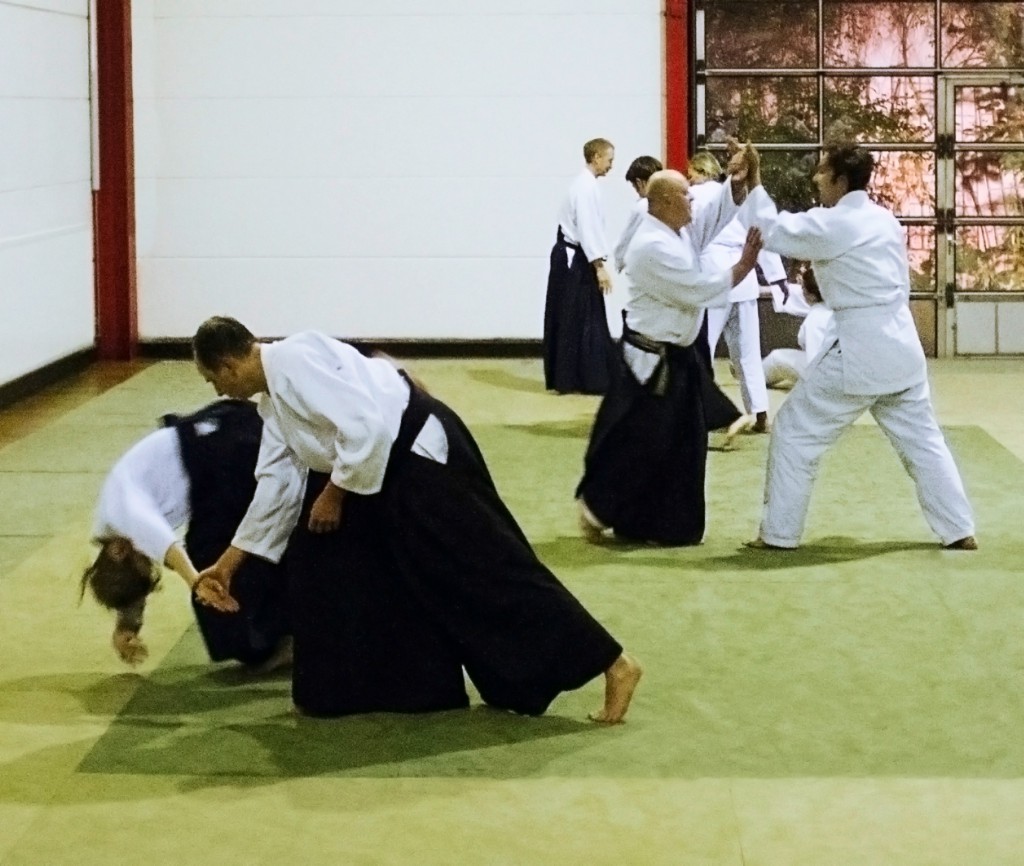 AIKIDO is called the "gentle martial art". It is particularly popular among those who wish to exercise with physical contact, but without aggression. Although this gentle Japanese martial art is based on combat techniques, its focus lies mainly on movement, flow and harmony.
AIKIDO combines holistic physical fitness with a meditative focus. It can be practised from childhood on until old age – the intensity of the training can be varied based on your physical condition. Your personal development is the core of AIKIDO. There are no competitions. See this article for a basic description of AIKIDO.
At the beginning of each lesson we warm up with stretching, breathing exercises and relaxation exercises. Beginner lessons and seminars involve basic AIKIDO techniques and lots of explanations and background info. During advanced lessons you will learn more complex techniques, and you'll have the opportunity to burn off some energy.
Have a look at our timetable. You are welcome to attend any "Aikido 1" or "Aikido all levels" lesson to give it a try – free of charge and without commitment.

Deutsch