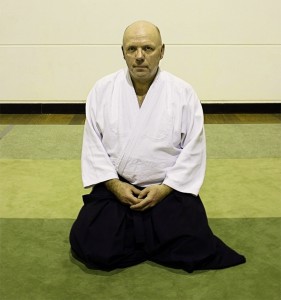 Lothar Darjes, born 1953, started to practise AIKIDO in 1973.
His teachers were:
Gerd Walter from Berlin, 7th Dan,
Katzuaki Asai, 8th Dan, from Düsseldorf.
Since 1989, Lothar has attended seminars in France, held by Christian Tissier, 7th Dan and Patrick Bénézi, 6th Dan, who have since influenced his AIKIDO.
In 1995, he met the japanese master Seishiro ENDO, 8th Dan, from Tokio, teacher at the AIKIDO Hombu Dojo, who is his teacher up to the present day.
Lothar Darjes is the founder and manager of the AIKIDO SCHULE HAMBURG, which he founded in 1985. He wears the 6th Dan, AIKIKAI, Tokyo.

Deutsch